China (People's Republic) – Notary Public Services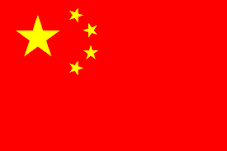 If you have documents that you need for use in China, there are generally three steps. The first step is to have the document/s notarised by myself or another Melbourne Notary.
Common documents that we see are Power of Attorney Statements, Company documents and Importation Certificates for beauty or milk products.
The second step is to take the document/s to The Department of Foreign Affairs and Trade for an $84 Authentication stamp. The process will often take more than 1 day.
DFAT: – The turn-around time for obtaining the stamp is up 3 weeks. The documents must be submitted to:
Australian Passport Office
Authentications Unit
Level 2, 747 Collins Street
Docklands 3008
P: 1300 935 260
E: [email protected]
W: DFAT's Authentication Website
We have a fast DFAT service for a fee. Please talk to us at the appointment if you require the stamp urgently.
The third step is to take the document/s to the Chinese Consulate. We can only perform the first and second step on your behalf. You will need to take the documents yourself to the Chinese consulate.
Chinese Consulate:
75-7 Irving Road,
Toorak VIC 3142
T: 03 9822 0604
F: 03 9822 0320
Queries or Booking Information
If you have any queries or questions, please don't hesitate to contact my office. To book an appointment, please click on the button below for Booking Information.

Updated: January 2020