Powers of Attorney for Colombia (& Apostilles)
John Pearce Notary Public & Solicitor
OCTOBER 2019
Conducting personal or business affairs in Colombia can be difficult when in Melbourne. One solution is to create a legal document that appoints someone you trust with the power to act on your behalf. This document is called a Power of Attorney.
Types of Powers of Attorney Documents for Colombia
Common Power of Attorney documents authorise someone you appoint to:
• Buy or sell real estate in Colombia
• Open, close or transact Colombian bank accounts
• Act on your behalf in court proceedings
• Manage other personal assets such as cars or motorbikes
From experience, most Colombians (or Australian Colombians) appoint their parents to act on their behalf when appointing a Power of Attorney.
How to Send or Take a Power of Attorney to Colombia
It is best practice to have the Power of Attorney created by a lawyer in Colombia. The lawyer should then email you the document.
You will then need to sign the document in front of a Notary Public like John Pearce. Bring the document to the appointment along with 100 points of ID including your Colombian or Australian passport. Instructions for booking this appointment can be found at the bottom of the page.
If the Power of Attorney requires witnesses to your signature, please bring the witnesses to the appointment. We are able to provide witnesses during business hours.
Once the document has been notarised by a Notary Public, it will usually require an Apostille from DFAT before the document can be sent to Colombia. The Government fee for one Apostille is $84. DFAT will only issue an Apostille after the notarisation by a Notary Public.
Please Note:
DFAT will only issue an Apostille provided the document has been first notarised by a Notary Public like John. The only exception is for Government produced original documents like Birth Certificates.
There are three ways to obtain a DFAT Apostille after the Notarisation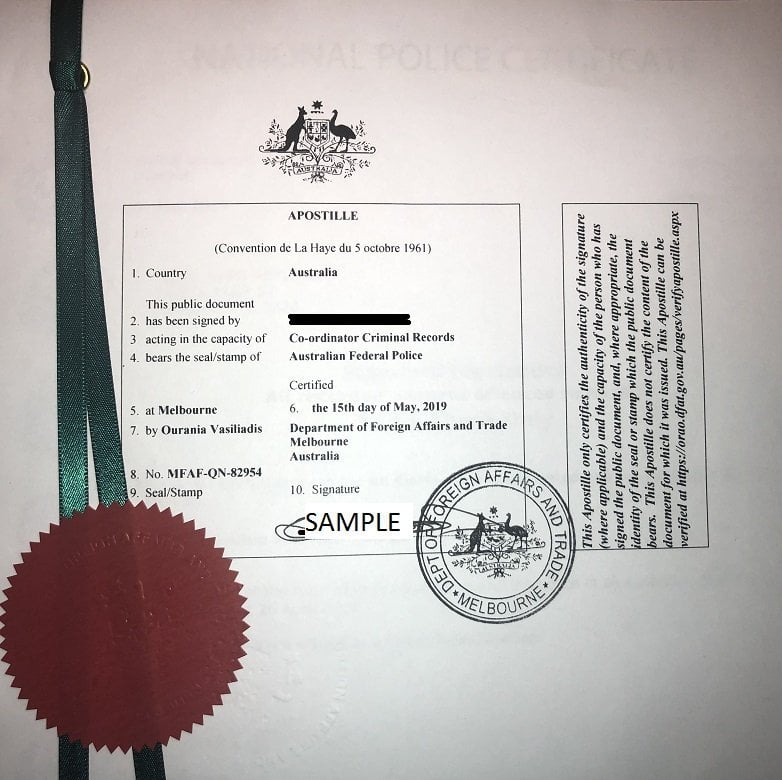 After completing the notarisation with a Notary Public like John Pearce you can do one of the following methods to obtain an Apostille:
You can book an appointment with DFAT directly. You can do so via calling DFAT on 1300 935 260. It can now take up to 3 weeks to secure this appointment. DFAT will usually issue the Apostille the day after the appointment. You can elect to have the apostilled document collected or posted to a domestic or overseas address. You will need to have this form filled out for the appointment.
The second method is to Express Post the documents to DFAT with an included express post envelope. You will need to have this form filled out and included. This takes 3 to 5 days to secure the Apostille. The current address for postage is: Australian Passport Office Authentications Section, GPO Box 2239, Melbourne VIC 3001.
If your matter is urgent, we can lodge the document for you. We can generally secure the Apostille the following business day. The administrative fee for this service is $220 plus the Government fee for the Apostille $83.
Once the apostilled document has been obtained, you can then proceed to send or take the document to Colombia.
Power of Attorney for Colombia Notary and Apostille Fees
$88 John Pearce Notarisation Fee (Estimate only. Should the notarisation take longer than 5 minutes extra fees apply. Most Colombian Powers of Attorney take 10 minutes or less to notarise.)
$84 DFAT Apostille Government Fee
Optional Fees
$220 Urgent Apostille Service Fee. John can usually arrange an Apostille the following business day.
How to Book the Notarisation of the Colombian Power of Attorney
Should you have any questions or would like to book an appointment, contact this office on (03) 8648 6541 or text 0419 383 397 after hours. You may like to book the notarisation instantly via the online booking system.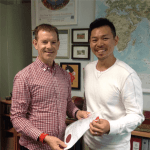 Helpful Links
DFAT Apostille Information Page
Smart Traveller Information Page for Notary Processes
Honorary Consul of Colombia – Geoffrey WIDMER
Notary Locator